Food is a basic human need. We need food to survive and fuel ourselves to get through the day. And with human culture, technology, and advancements, food became an artwork and even a way to connect with others. Being a permanent human need, the demand for food is endless and insatiable. So the food industry is an excellent niche for creating a business and selling a product.
ECommerce is a good and modern way of selling your product to a wider range of customers. With eCommerce, you can reach customers even outside your country. 
However, with many risks in preparing food for consumption, cultures, politics, and laws imposed in the food industry, manufacturing and selling food can be extra sensitive.
The food industry also has A LOT of competition. So it can be challenging to scrutinize how to get through the market's surface and what sub-niche clicks—more fun when moving along in an eCommerce setting. But don't fret. With a good plan, it will be easier to get through these and ace your dream online food business.
Read more below to learn how to sell food online.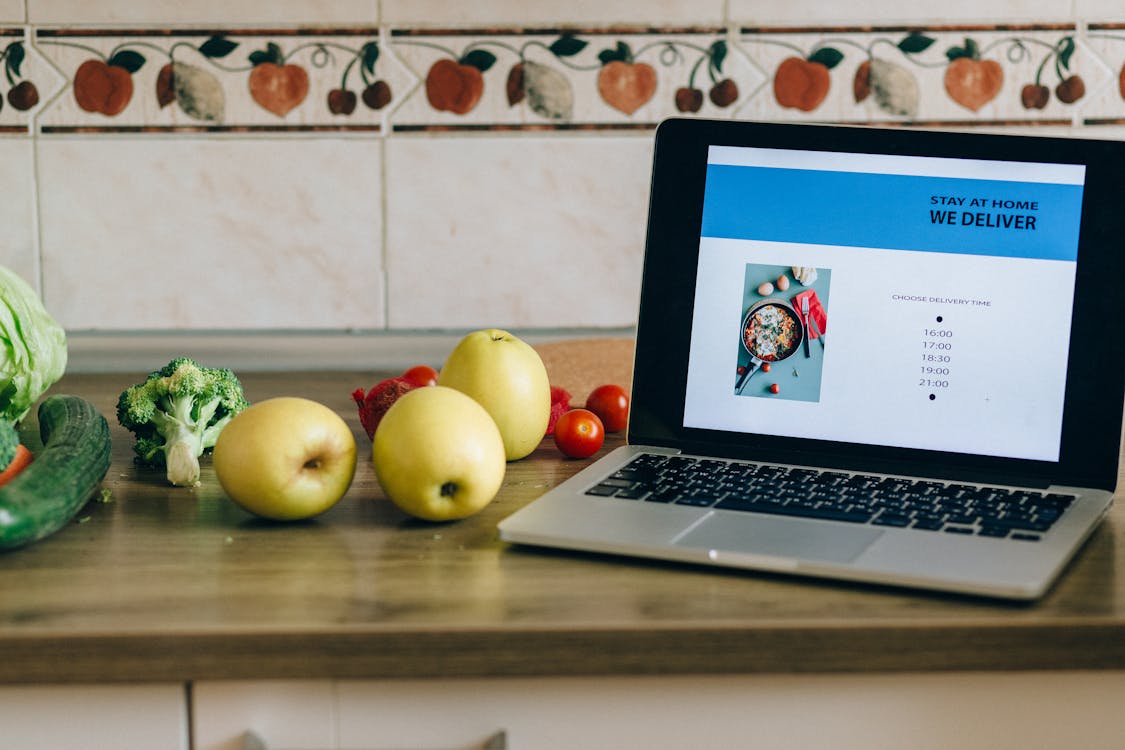 Photo from Pexels
Why Should You Start an Online Food Business?
1. Food has an insatiable demand.
The food industry will never die. Humans can only live with food, so you can always have customers.
Also, it is more than just a niche in the bag. Food eCommerce continues to grow by the year.
According to Statista, the global food market value will reach 2.52 billion this 2022 and can even hit up to 4.43 billion by 2028.
So choosing it and starting to sell food online is prudent, considering long-term demands.
2. A plethora of sub-niche
Food is created with the influence of many cultures, geography, perceptions, taste, and technological advancements. With their influences, various choices come out continuously as we explore our food.
Thus you can always sell online foods that are either freshly packed, processed, or fermented. Different seasons also call for different cravings. Winter calls for soups, while summer calls for refreshments.
With so much variety, a competitor can only handle some things, so getting a share in the food market is more effortless.
3. Scalability
When you start to sell food online, you can have a medium to a large batch of food production. You can start making a batch as small as your kitchen can.
Just remember that there are laws you need to abide by to start there.
From there, you can always upgrade when your Food eCommerce business starts to grow.
After booming in it, you'll find that you can tap into selling more than food.
How to Start an Online Food Business
Entering Food eCommerce is a big step, but it doesn't have to be confusing. Here are the steps to start selling food online: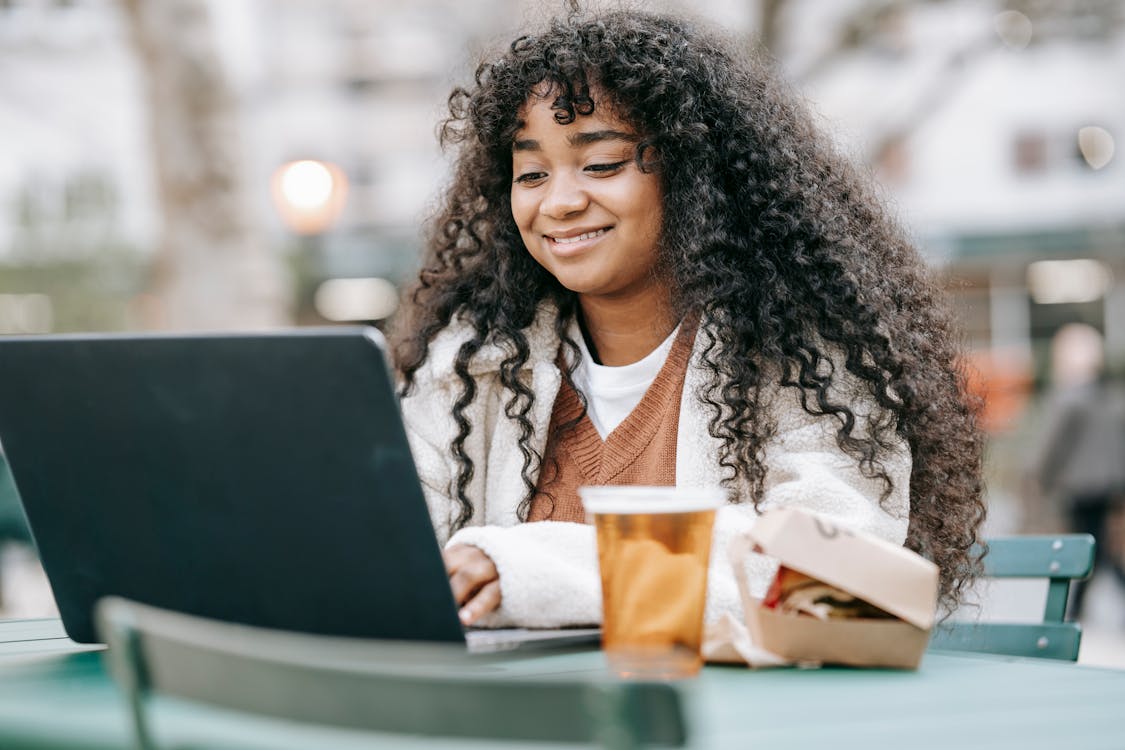 Photo from Pexels
1. Learn the Laws About Selling Food Online
Food production and selling are sensitive. Its consumption directly affects human health.
An unsanitary way of preparing or packaging food or negligence in indicating allergens can put the general public in harm with its consumption.
That's why the government imposes laws on how you prepare, pack, and sell your product in the food eCommerce.
Research thoroughly on laws related to conducting business in Food eCommerce. Strictly following laws in practicing your online food business saves you from unnecessary expenses from penalties you might have encountered.
Also, following legal practices in preparing, packaging, and fulfilling your products gives a sense of trust to your customers that you do business to a high-quality standard.
In the United States, online homemade food sellers consider "Cottage food Laws" when conducting their business. It covers how to keep your food inventories away from contaminants and allergens.
Of course, every country has differing laws imposed, so depending on your location, take time to review food and eCommerce laws set.
Taking courses about food safety is a good option, too, helping you get an increased trust rating with your customers.
2. Legally Register Your Business
More is needed to follow the laws when selling food online. You also need to register your business legally.
You have to ensure the State you're currently in recognizes you and your businesses.
It not only saves you from penalties from the authorities. It also opens your businesses to different opportunities like business loans and training.
Registering your business involves but is not limited to the following:
    Business License and Permit

    Sanitary Permit and Regular Inspections

    Registration to FDA

    Tax and Trade Certificates
It is not an exhaustive list. Sometimes, you don't need to accomplish them to conduct a business lawfully.
But it's important to know what's necessary. Consulting a legal expert about the matter is your best choice. While it may be costly, it can save you from trouble in the future. It's also necessary to hire a trustworthy registered agent to represent you in any state where your business operates. This may be a legal necessity, but it also provides benefits in terms of managing complex documentation, and even lets you deal with all sorts of other compliance-related issues which could arise down the line.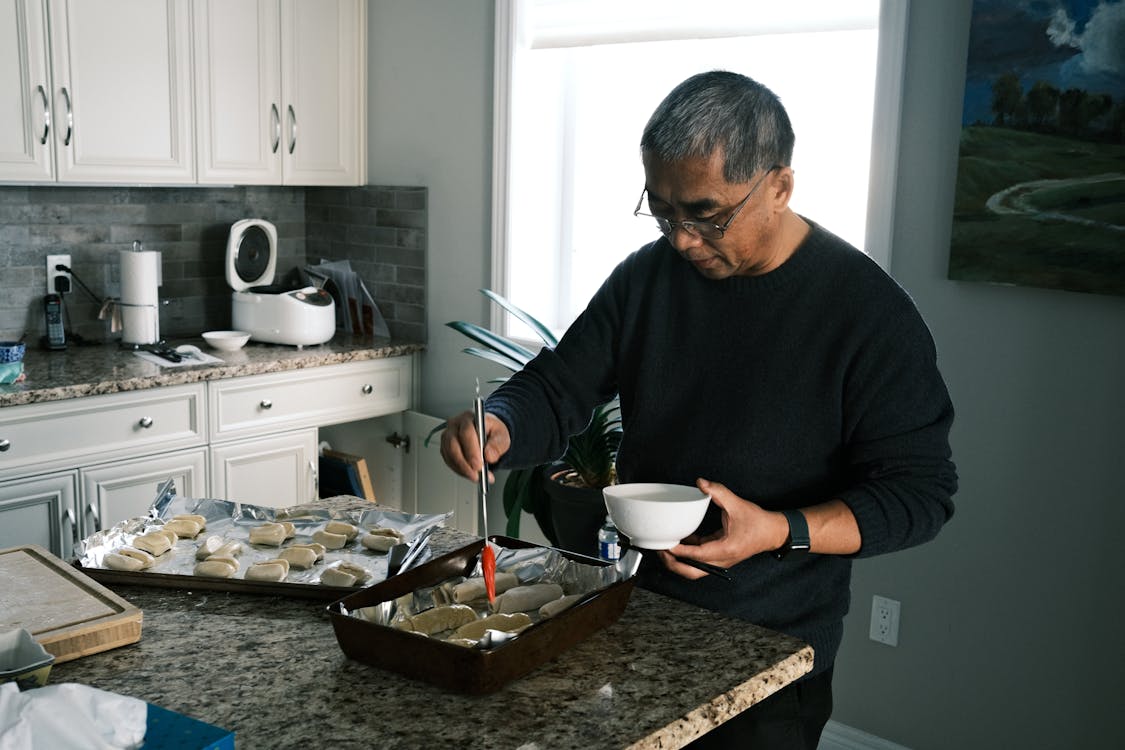 Photo from Pexels
3. Find Out What You Want to Sell
As a starting Food eCommerce entrepreneur, it's important to be conscious of the food product you'll offer. It's also best that you stick to a narrower category of products.
With a lesser variety on your table, you can deal with lesser cost. And you can focus more on building your brand around your products, increasing your chance to stand out in the food eCommerce market.
Do you have a specific type of food in mind? Do you plan on selling bread and pastry? Or would you like to promote your homemade fermented and cultured foods? Are you one of the people who help others pick their foods with dietary restrictions? Any food niche is good when you're working on it with love and passion for what you do.
Or do you still need to figure out what to sell? You can always do keyword research to know what food fad people are currently in. These eCommerce tools can help you do your keyword research faster.
4. Conduct Market Research
After picking out a niche you want to focus on, do market research about your products.
Conducting market research will help you iron out your potential challenges in doing your business.
In conducting market research, you may want to include the following:
Market Existence

: Are there any markets that would avail of or look for your product? Can you estimate their population density? Who are the primary and secondary markets?

Market Competition

: Are any other sellers already providing your chosen product? Or do they provide alternatives? What's the price range of their products?

Promotion

: How do your competitors market their products? How are you going to stand out? What is the most efficient way you can promote your product?

Product Mix

: If you have various products, how much of which product do you have to make to meet the demand? How do you price them compared to your competitors?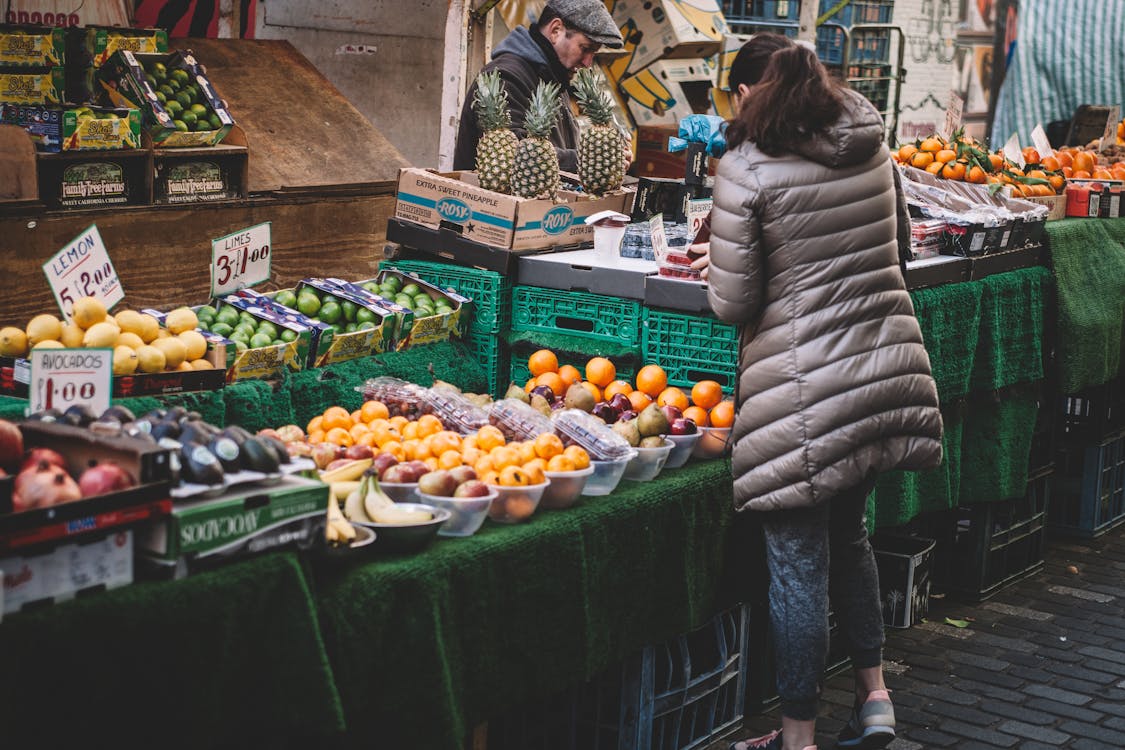 Photo from Pexels
5. Find Your Supplier
A secured supply chain is a great asset in a food business. It is important to source your ingredients with a supplier who is always ready to provide what you need when you need it. It's also good to ensure that your supplier has the proper certifications to support their claims with the goods they're giving you.
So, how do you find a good supplier? Well, there are several ways to find them.
First, word of mouth.
Mutual trust is a big game regarding your relationship with your suppliers. Having referrals from common friends, acquaintances, and colleagues helps you have that trust with your suppliers.
Earning the trust and making your suppliers feel they add great value to you and your business gives you a chance for them to advise and provide for your products and their improvements proactively.
Second, research.
Today, you can search almost everything over the internet—even your suppliers.
When searching for suppliers online, it's best to look after their claims and the certifications supporting them. Review from those who purchased from them indicates how good they are as a potential supplier.
Got some questions? Try also to contact and ask them before committing. That way, you'll learn how responsive they are to their customers.
6. Build a Website or Join a Marketplace
With almost everything prepared on your desk, it's time to build a website.
Your website will be the heart of your online presence as an online food business. So it's crucial to ensure you create a website that is as complete and near-flawless as possible.
In creating a website, you must include several elements to hook visitors and customers into staying and buying your product.
When you build a website, you should look for a security aspect. For better website security, a site holder should purchase SSL certificate, which will create a secure connection between the server and the browser.It's also crucial to fix SSL certificate errors promptly to ensure uninterrupted secure browsing for your visitors.
These FAQ and contact pages would come in handy should your customers have any concerns. And a page where you show your certifications and accreditations to make them feel secure with what they will consume.
Of course, you don't always have to make it alone. Online store builders can help you list everything you need to include in creating an online food business website.
Sites like Shopify and WooCommerce will help you when you're just starting.
If you think you still need to be bigger for your site, try to join a marketplace where you'll be a third-party seller. Register as one with sites like siop.io and sell your product along with other sellers in that online marketplace.
7. Build Your Brand
When selling a product online, say, selling clothes, you can always have a model to your shoppers of a sample of how it would look on them. If you sell furniture, augmented reality lets your customers see how it looks on their premises.
But this is different in selling food online. You have no chance of giving them a sample of how your food would taste like. So you have to lean on building your visual branding.
Your branding should give a feel of how your food tastes.
Is your food product portrayed as an all-organic product? Try to use natural or plant-related colors.
Or do you want to sell your local food that promotes your culture? Use the colors that prevail in your local area.
Keep in mind that consistency is the key. Remember that you are trying to impress your customers with your product. Consistent branding will make them distinct from what you're trying to convey.
Keep your fonts and palettes similar in most cases.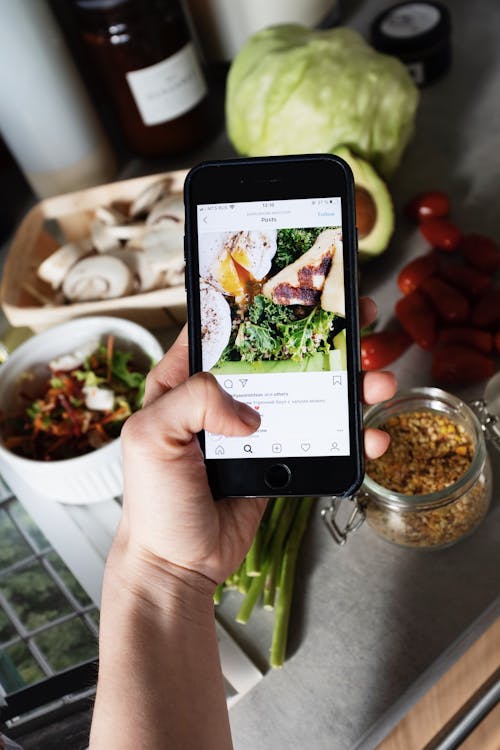 Photo from Pexels
8. Promote Your Business
It's easier to know yourself when you make yourself known. So, after all, things, start promoting your business.
How do you promote your online food business? Content creation.
There are a variety of media where you can showcase your brand and product to a wide range of audiences.
The first is through posting pictures about your business and your products.
Create pictures that highlight your food products. When editing pictures of your food, ensure you retain their quality as high as possible. One way to even efficiently do it is to use background remover tools to remove the background from the image of your food. For a more comprehensive editing experience, you can also edit and design with BeFunky, a no-fuss photo editing tool that can help enhance your product images.
Second, make videos, shorts, and reels showcasing your brand. Videos appeal greatly to customers as they tend to create a more emotional connection and authenticity with viewers. For that, 93% of marketers say that videos are an essential tool in their marketing strategy.
And third, blogging. Blogging has the potential to boost your website's ranking in search engines. Additionally, when you make blogs, you give value by answering questions and curiosities of your customers, which makes them go back to your site for more.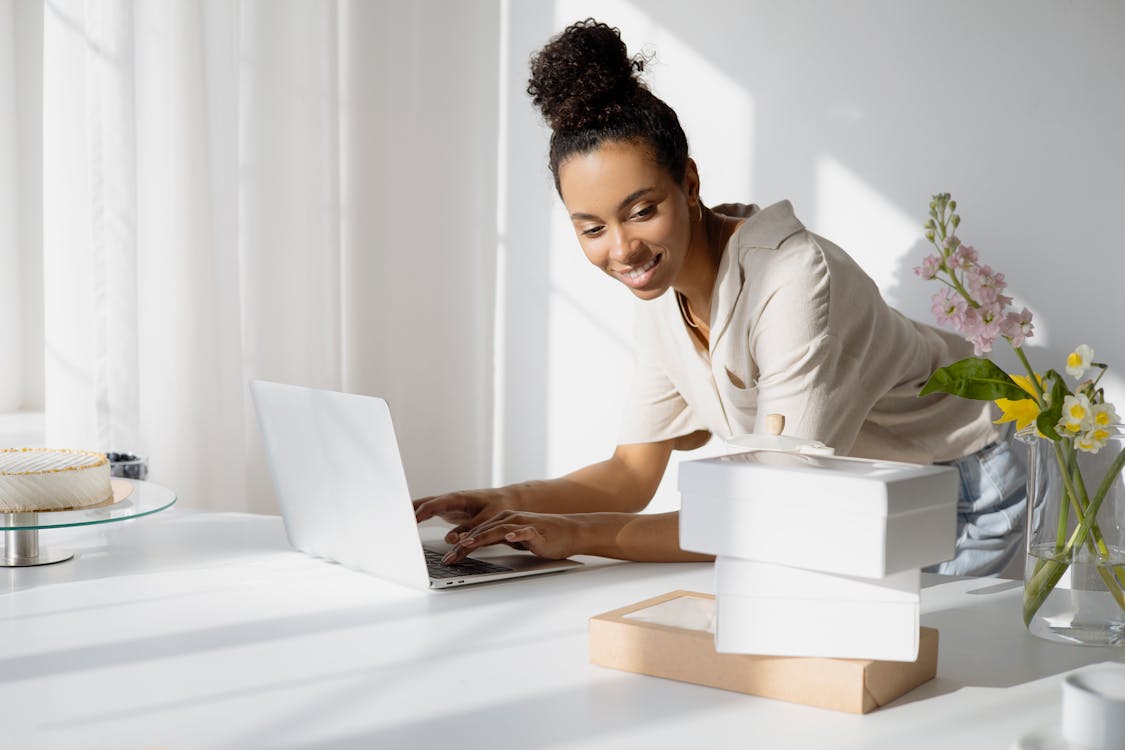 Photo from Pexels
Conclusion
So, to sum it up, here are the key takeaways you need to do in starting an online food business:
  Learn the laws first. Food is a sensitive product, and different places impose different rules for them.

    Prepare yourself by researching the market ahead of execution.tt

    Narrow down your product and stick to fewer niches.

    A reliable supplier is a gem in the success of Food E-commerce.

  Branding and promotion should be creative to attract your customers, consistent with what message you want to convey, and compliant with related laws of branding, packaging, and advertising.
Running an online food business can be profitable and fun. With a passion for food, meticulous compliance with food-related laws, and a creative website and promotion, you'll make an excellent online food store. 
Author's Bio
John Rev

,

Removal.AI

John Rev is an Accounting Information student and a tech enthusiast.

He is particularly interested in applying the strategies he learns from writing content on eCommerce, tech, accounting, and content writing tips. 
Would you recommend this article?